南加禪寺觀音誕敬奉袈裟法會
Kathina Robes Offering (Sanskrit: Kasaya) in Commencement of Birthday Ritual for Goddess of Mercy Guan Yin Avalokitesvara Bodhisattva
Mahavira News:
On October 14, 2022, the 19th day of 9 lunar month, in commemorating the birthday of Avalokitesvara Bodhisattva, the Nan Jia Zen Monastery in California, United States, held an offering of Kasaya (robes) to the Sangha on the day of the completion of the summer retreat (Sanskrit: Vassa) for the Theravada Sangha.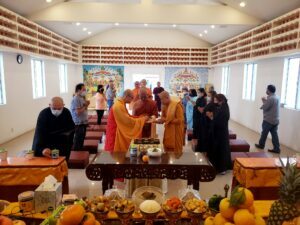 The Sangha should respect each other and establish harmony. This year, Theravada Sangha from Thailand stayed in Nan Jia Zen Monastery to practice the summer retreat.
The Sangha Summer Retreat originates from the Buddha's time. It is also the Buddha's joyful day as the Sangha community had completed their summer retreat.
As Buddhists, we should uphold the Buddha's teaching of filial piety by supporting the Sangha.
The completion of the summer retreat coincided with the birthday of Avalokitesvara Bodhisattva, and all Buddhist Sangha in Los Angeles were invited to bless and recite the Buddhist scriptures and ritual offerings of the Katina Robe to the monks took place next.
Katina is offering of robes to the Maha Sangha.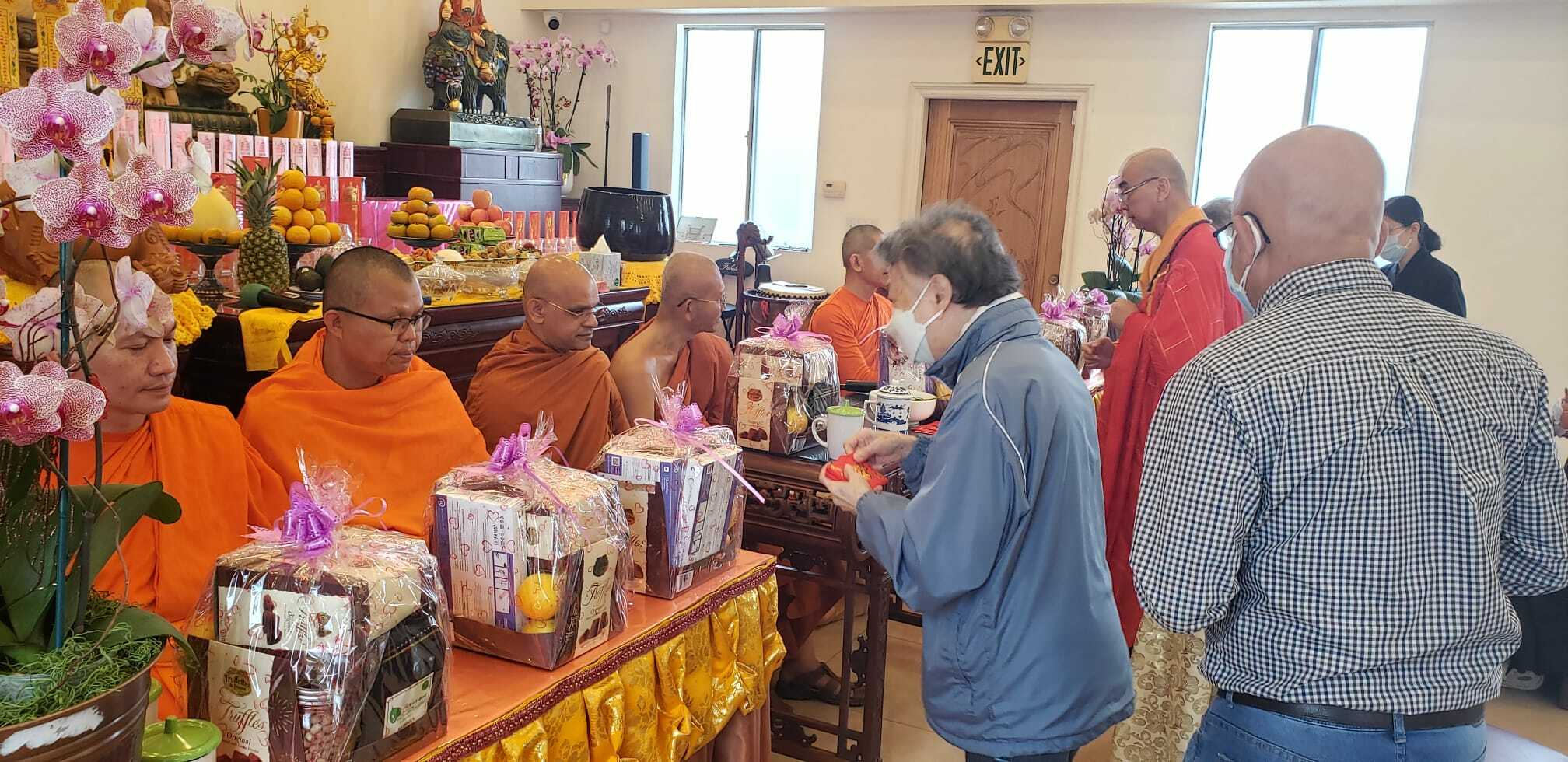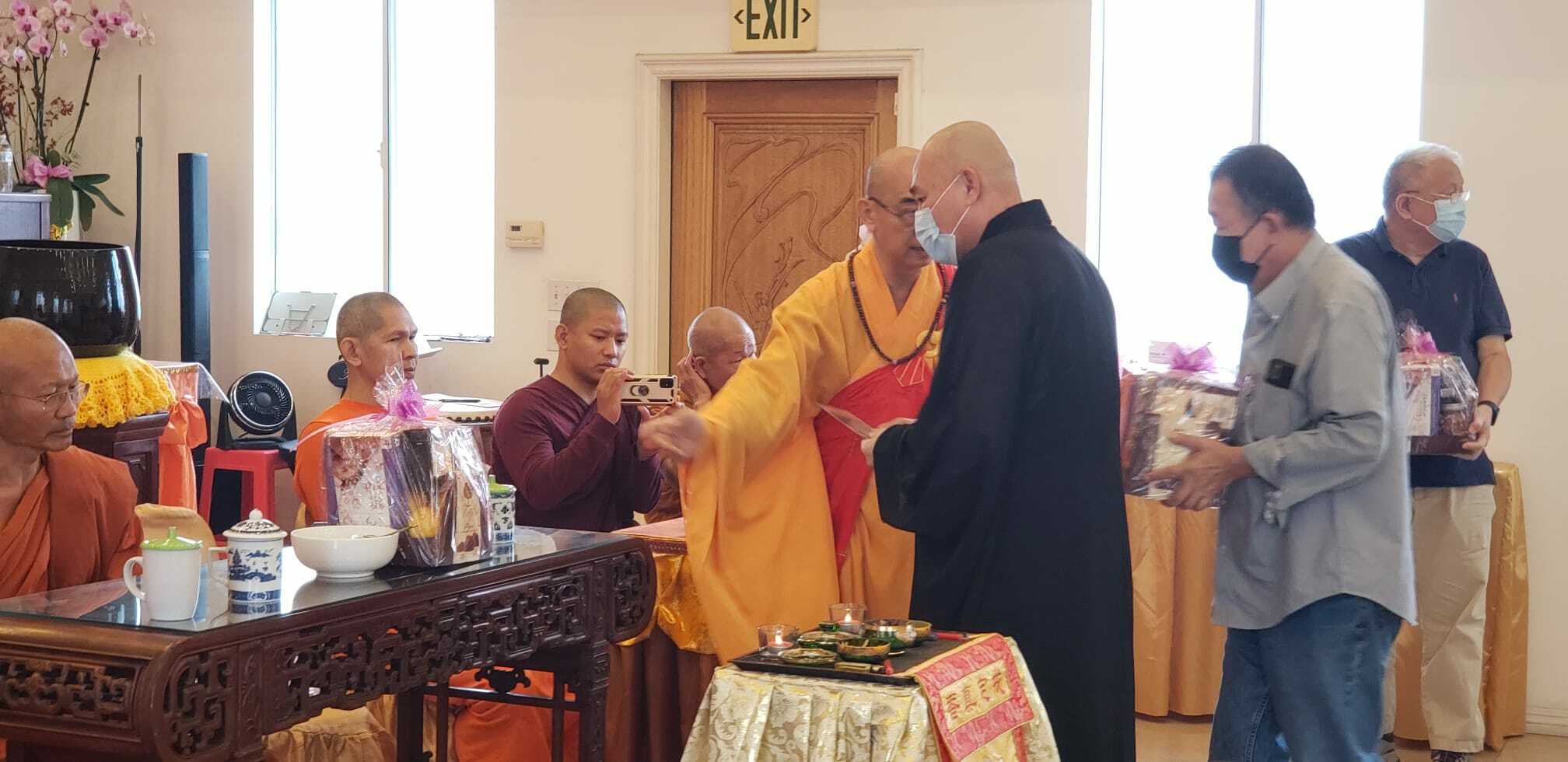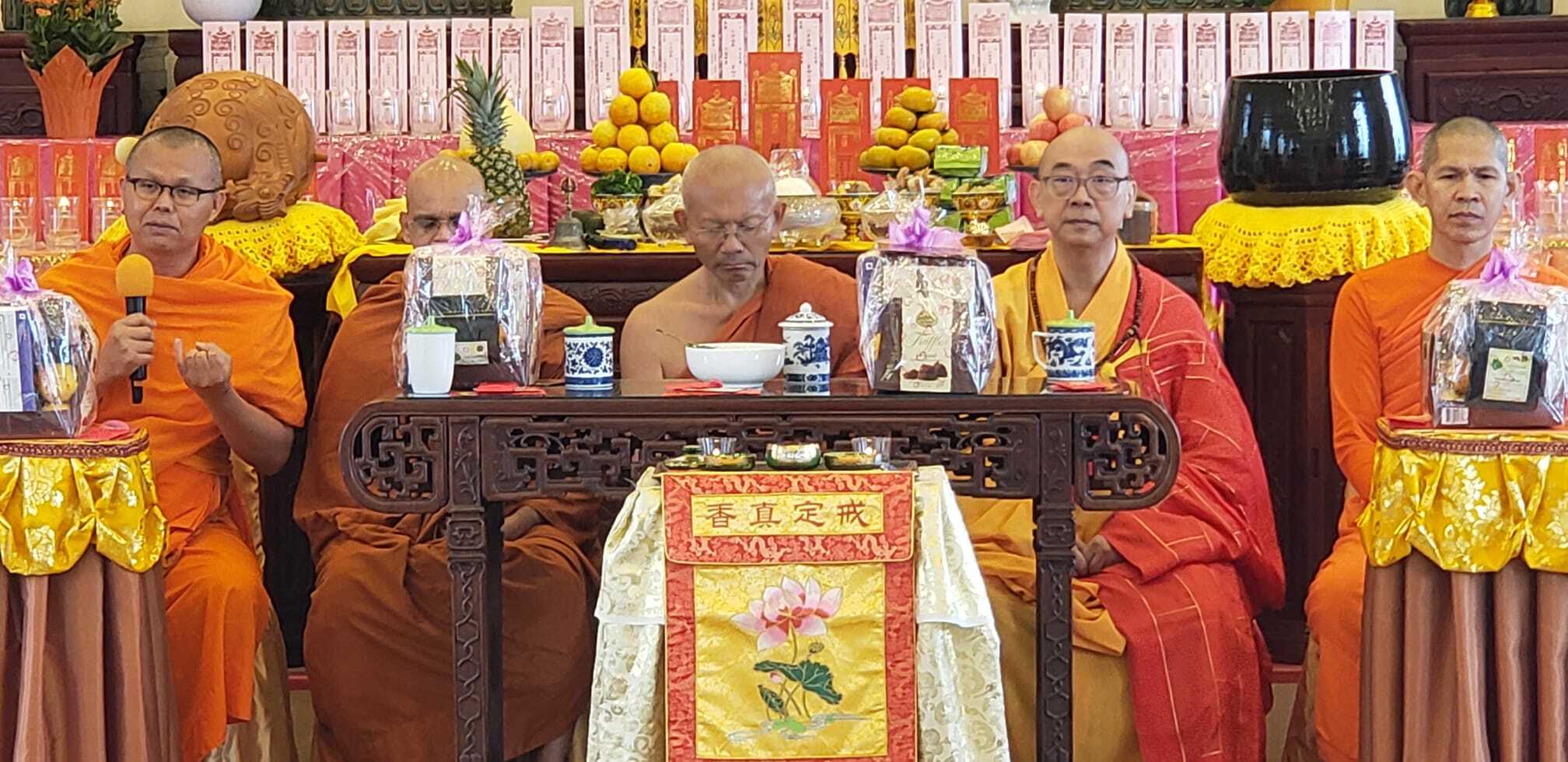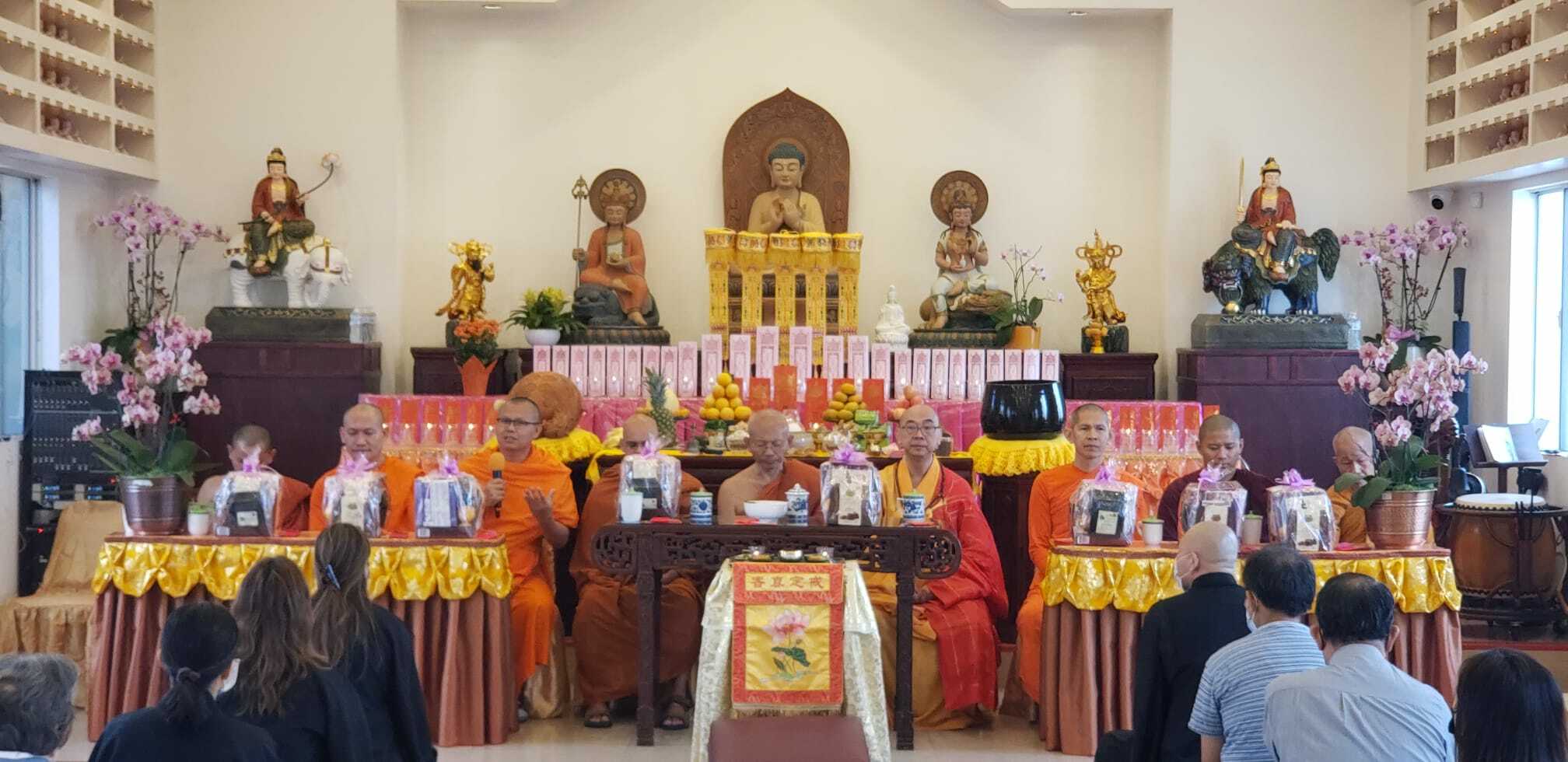 The residential sangha of the temple recites the Buddhist scriptures at 10am in the morning and makes puja offering.
Thereafter the Sangha of the Theravada Tradition was invited to enter the main hall to hold the completion ceremony of the summer retreat and chant Pali scriptures.
Most Ven. Achan Phramaha Dusit Sawaengwong, Honorary Secretary of the Theravada Thai Buddhist Temple in Hollywood, said that although there are different traditions sects of Buddhist temples but there is only one Buddhism.
The Sangha should leads the devotees to unite, protect the Buddhism and establish harmony and peace. Only by doing so, our Buddhism can prosper and blossom.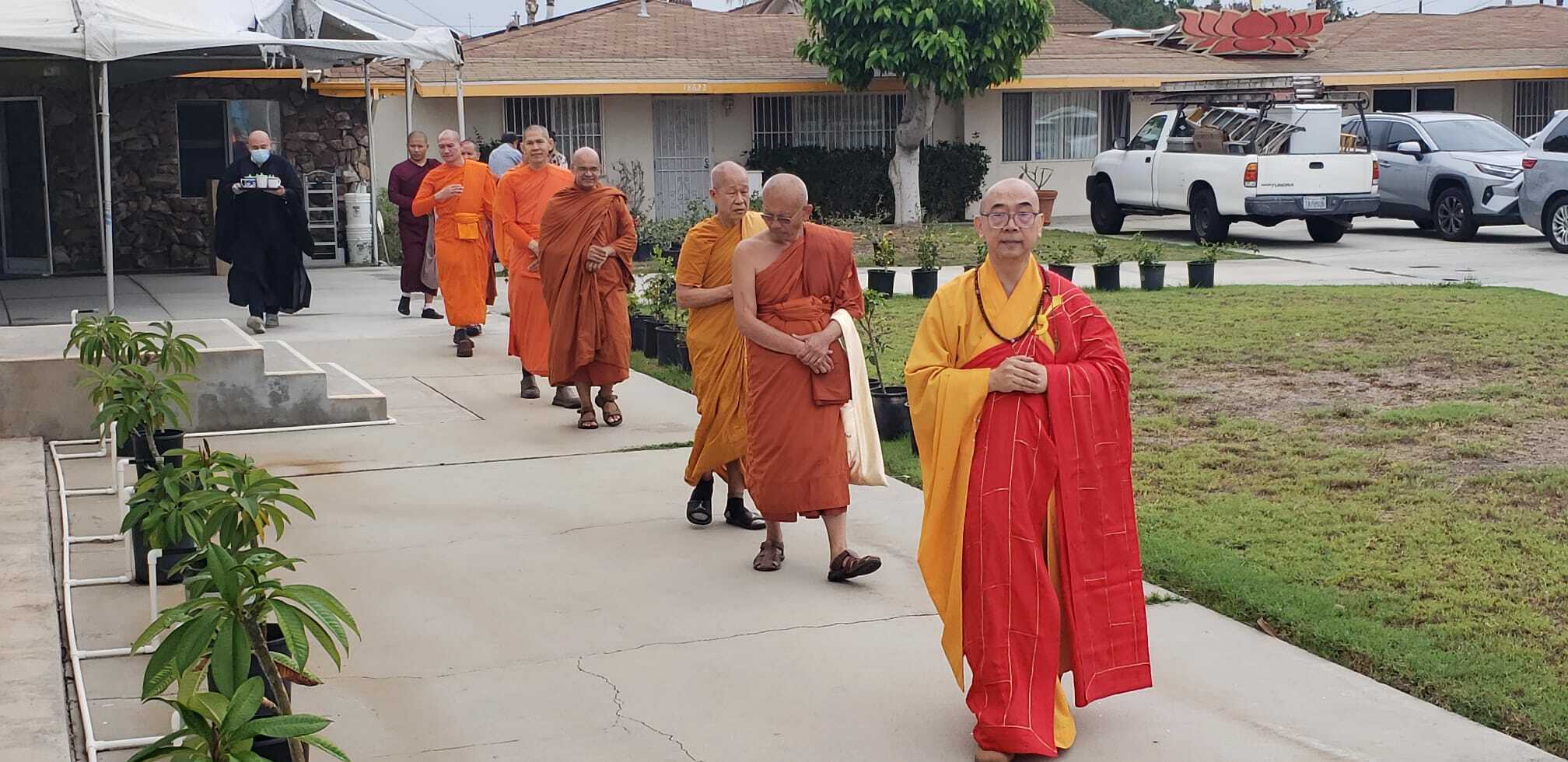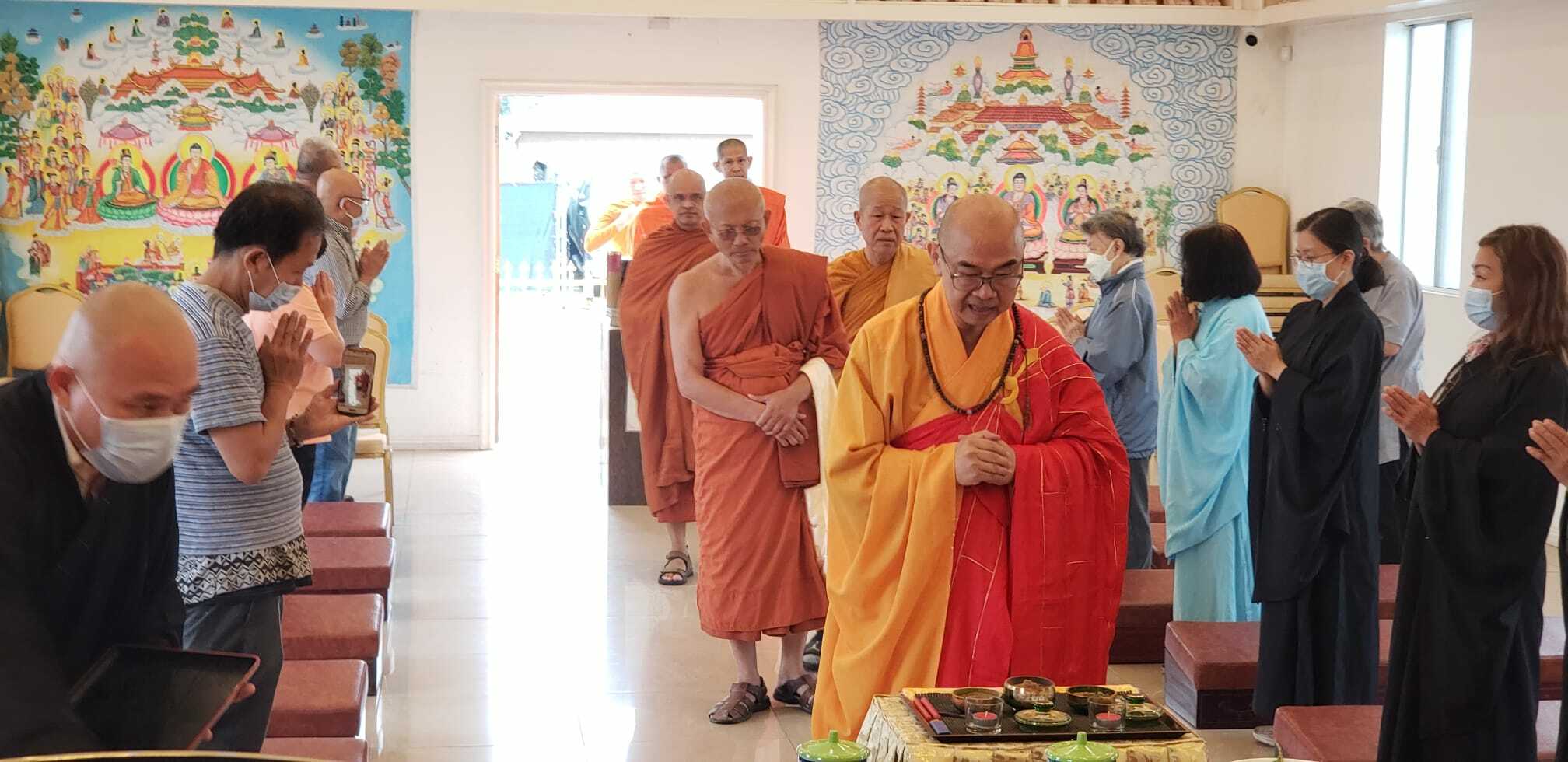 The chief abbot Most Venerable Hui Xiong welcomes all devotees participate in the celebration of the birthday of Avalokitesvara Bodhisattva and make offering to the Sangha .
Having this great opportunity to express gratitude and make offering to the Sangha.
A Buddhist should devoutly and respectfully, cultivate right mindfulness and respect the triple jewels (ie: Buddha, Dharma & Sangha).
May the Three Jewels be merciful to us; may the merits benefit all our benefactors above as well as all those in the lower realms.
We will dedicate these merits toward harmony and peace in the world and all sentient beings, so that all may eradicate all their afflictions, be free from calamities, free from the global covid pandemic, from war, and achieve harmonious and happiness.