A friend coming from afar.
Tzu Ming High School in Taichung, Taiwan and Vihara Mahavira Graha Conducted a spiritual exchange Program of international education and Buddhist culture
Mahavira News:
On November 20, 2022, the Principle of Tzu Ming High School Tai Chung Mr Wen Hongda and Director of the Research and Development Office Mr Lu Weixin visited Most Venerable Hui Xiong, the abbot of Wihara Mahavira Graha in Jakarta Indonesia.
Most Venerable Hui Xiong is a good friend of Venerable Chang Lu, the chairman of Tzu Ming High School. He is highly respected by the devotees in Indonesia.
Both sides had an unforgettable exchange of international education, Buddhist culture, art, and humanities, and witnessed Venerable Hui Xiong's great effort and contribution in promoting Buddhism in Indonesia and purifying bodies and minds.
They also learned about the extraordinary effectiveness of Tzu Ming High School in promoting overseas Chinese education.
Principal Wen praised Venerable Chang Lu, the chairman of Tzu Ming High School, for her great effort and dedication. She has devoted her whole life to the establishment of the school and led all the teachers to take care of overseas Chinese students.
In December 2022, Venerable Chang Lu take the lead to raise funds for the Indonesian overseas Chinese student to undergo major Spinal Manipulation surgery. This act of kindness brings back a new life for the student which is touching and great.
Chinese education, culture, and art have always been highly valued.
It has been three years since Tzu Ming High School set up a teaching class for overseas Chinese students in accordance with the new policy of the government.
At present, there are more than 100 students from Indonesia. Venerable Hui Xiong feels glad after hearing about it.
He promised to strongly recommend Tzu Ming High School to children if they want to study abroad, they can choose Taichung Tzu Ming High School Industry-University Cooperation 3+4 (high school + university) special class.
They can learn professional skills and on the other hand earn a salary, and they can directly enter the National Chin Yi University of Technology. Venerable Hui Xiong highly recognized the event of international educational, cultural and Buddhist exchanges between the two sides.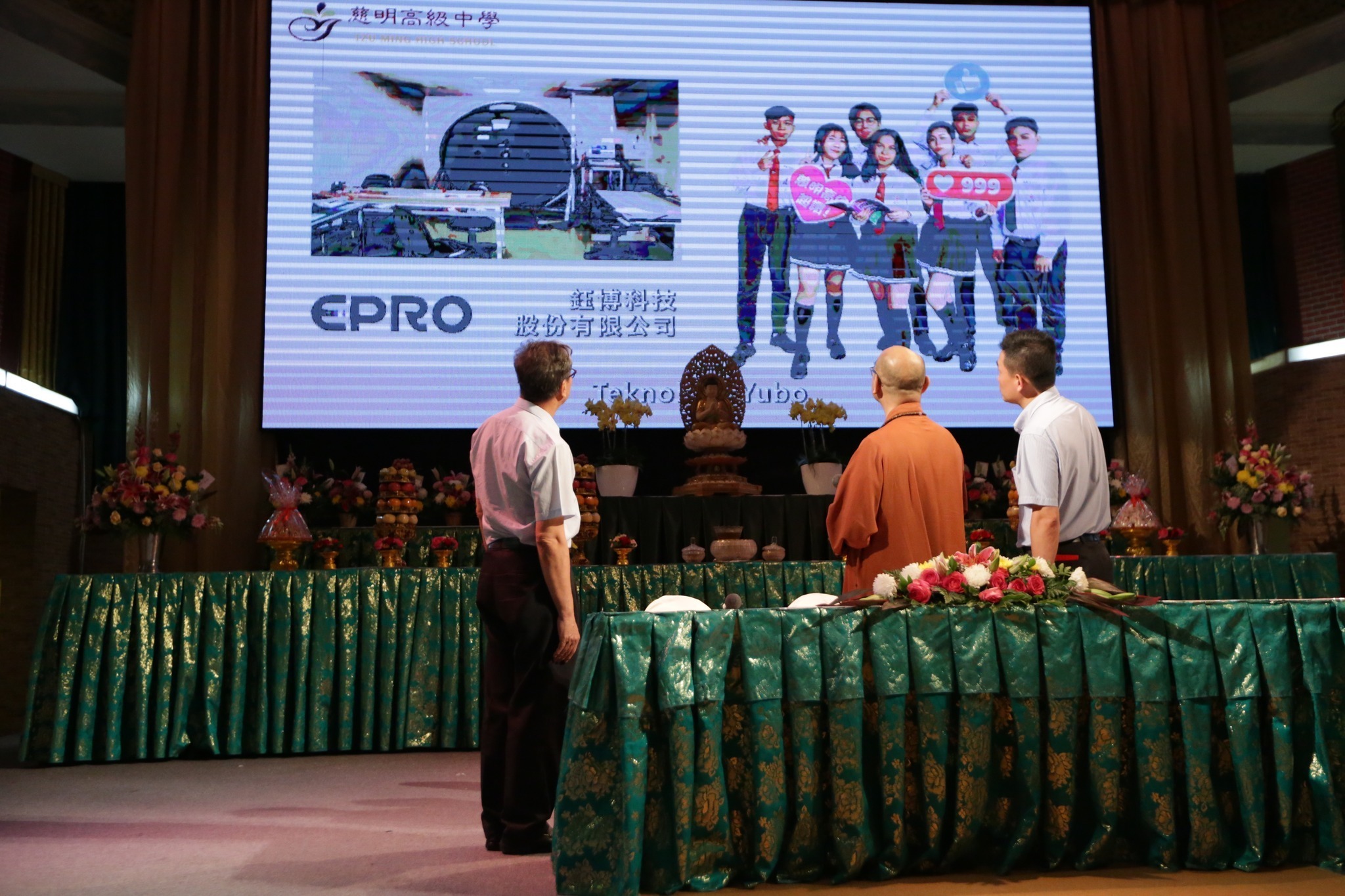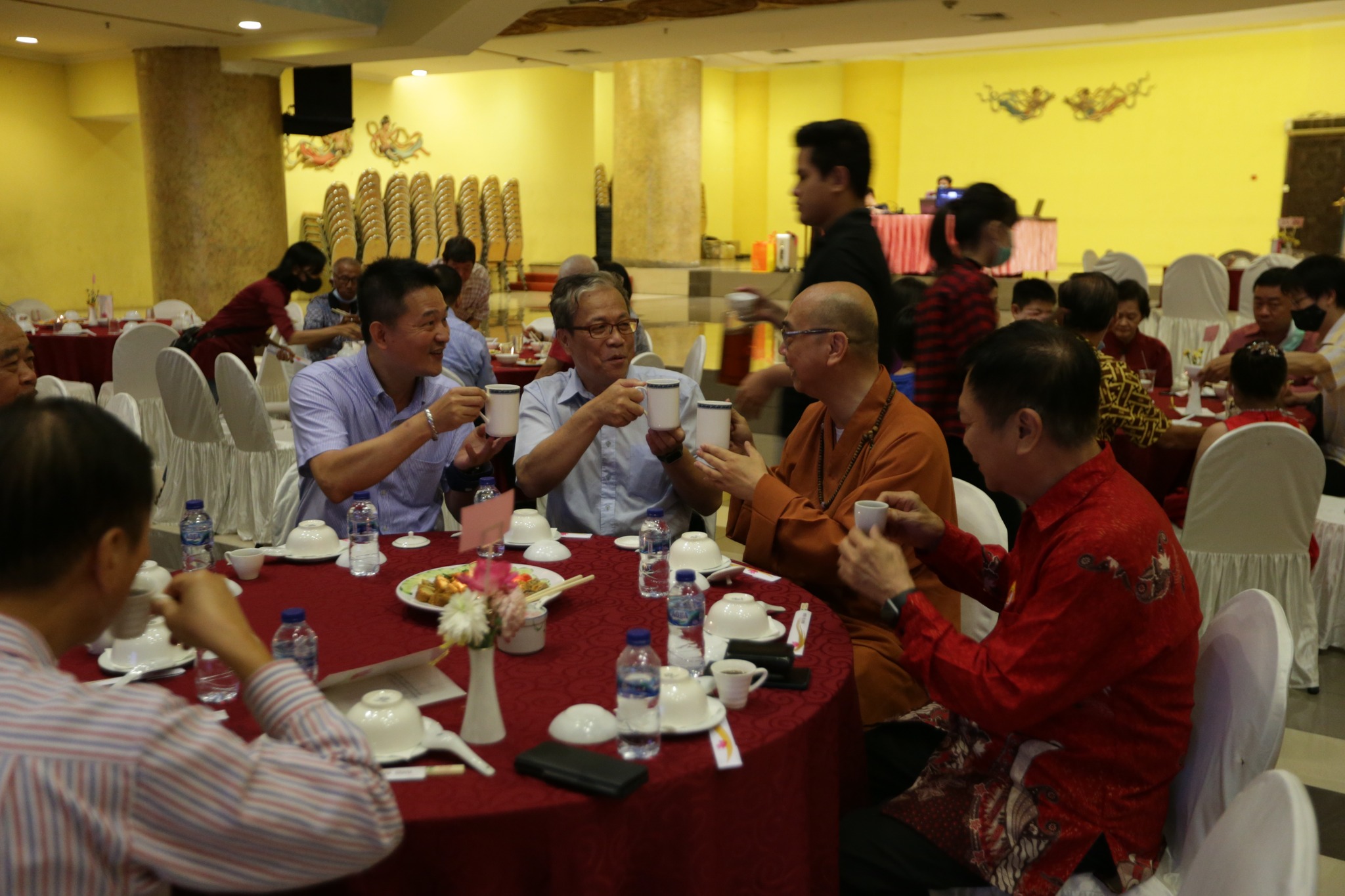 Tzu Ming High School is located in the central Taiwan. Most Venerable Chang Lu runs the school with her strong spirit of Buddhism and implements "life is education; education is life".
She purifies people's hearts and improves character with Buddhist ideas. She leads teachers and students to carry out moral education with compassion and demonstrates the achievements of religion and education.
She also takes the role of the head of the family to train teachers; on the first and fifteenth day of each month, she will go to the school to accompany all the students living in the dormitory to have dinner together.
The campus is like home, warm and welcoming.
Wihara Mahavira Graha Indonesia and Tzu Ming High School in Taiwan, because of the inter-exchange meeting, enhance the friendship, and they are the best partners in international education, Buddhist culture, art, and humanities.