---
Buddhist Temples stream its Blessing Ritual Ceremonies live during the Covid-19 Pandemic.
---
The annual Liang Huang Repentance Blessing Ritual Prayer at Beeh Low See Singapore was conducted on the 7th to 9th April 2020, 15th to 17th of lunar 3rd month. The Liang Huang Repentance Kshamayati Ceremony was also conducted every year at the Wihara Mahavira Graha Buddhist Building Jakarta, capital of Indonesia.
This year's Prayer service was hold on 18th to 20th April 2020, the 10th and 12th of lunar 3rd month. Due to COVID-19 in Indonesia, capital Jakarta imposed large- scale social restrictions and closure. Many of the devotees stayed at home and participated in the blessing prayer through the live video streaming. One week before the Liang Huang Repentance Kshamayati Ceremony, the abbot Most Venerable Hui Xiong led all residential Sangha to recite the Lotus Sutra and delivered Dharma Talk at 2 pm every afternoon. In addition, the annual Liang Huang Repentance Kshamayati Prayer Ceremony at Holy City Mahakaruna Buddhist Center Medan was scheduled on 23rd to 25th April 2020, the 1st to 3rd of lunar 4th month. Ten days before the Liang Huang prayer, the Venerable abbot led all residential Sangha chant Lotus sutras and Bhaisaijyaguru Buddha Sutra every afternoon.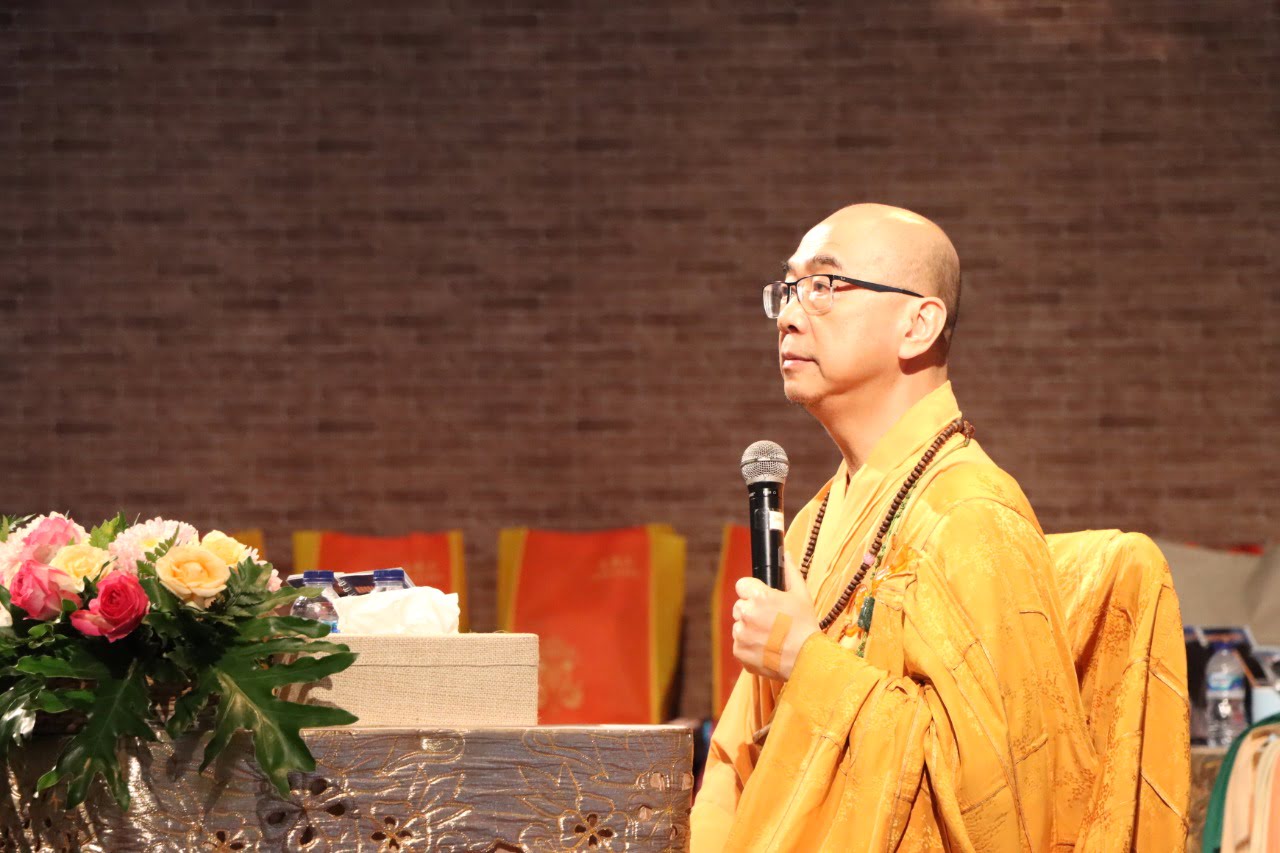 On the second day of the Liang Huang prayer, the entire Indonesian was closed due to the outbreak of Covid 19 pandemic. The Domestic airport was closed, many of the devotees were stay at home, the Liang Huang Prayer ceremony was live streaming for devotees to participate at home. In Mahayana Buddhism, Liang Huang Kshamayati Sutra was the king of the Repentance sutras. Although the devotees participated in the rituals through the live video, they still practiced the Dharma devotedly, and gained merits. During the ceremony, the Venerable abbot delivered the Dharma speech to the devotees through the live streaming. He talked about the merits of practicing repentance Dharma.
Study Buddhism presents authentic Buddhist teachings in a down-to-earth and practical way. Our aim is to bring the wisdom of Buddhism to the world,to transcend life,to Live the daily life and how to integrate it with the mind so that the mind remains peaceful, joyful and healthy. Our negative actions such as greed, anger,hatred and ignorance give rise to evil and create suffering. These three things stop Buddhists from reaching enlightenment.
Through study and practicing Buddha-Dharma diligently to cease our suffering and achieve Bodhi path. To devote one's compassion to all sentience begins will enjoy real happiness and wealthy endlessly.
During the puja, each monastery invited Yogacara Dharma master to conduct Yogacara Ulka- mukha Dharma service. All chanting merits transfer and delicate to all sentience begins and may the pandemic ends soon and everyone be peace, fearless, happy and healthy.